With St. Patrick's Day coming up, I recently saw this recipe for a copycat shamrock shake made with peppermint extract.  I thought… Certainly I can make this with peppermint essential oil!  Did you know you can consume most Young Living essential oils??!!  This makes them great to use in your recipes!
So Yummy!
We tried it with peppermint oil, and it is SO YUMMY!  My daughter has asked almost every day since we made it if we can make it again!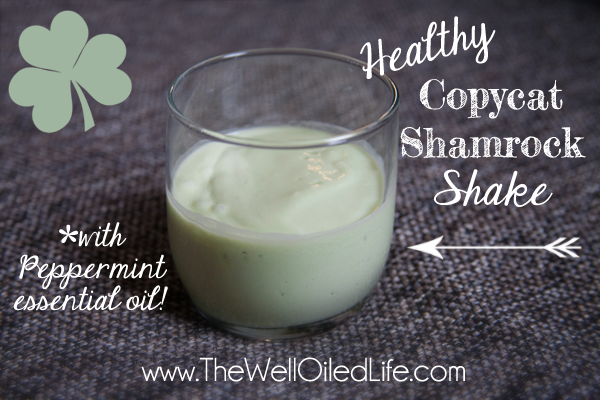 We've made this a few times, and I've found that we've needed to adjust the amount of sweetener and peppermint according to the size of the avocado!  Smaller avocados require less sweetener and peppermint, and larger ones require more.  Just keep adding until it tastes yummy!
Healthy Copycat Shamrock Shake Recipe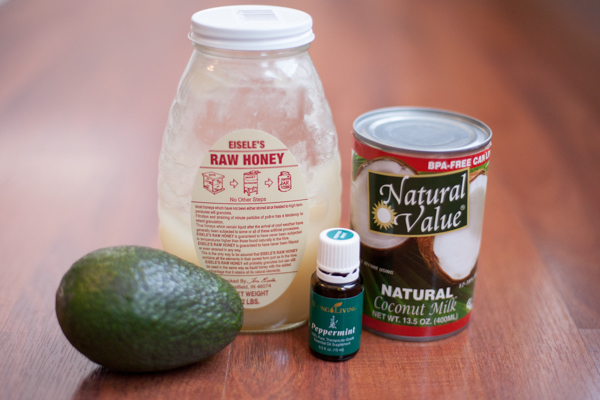 Here is our basic recipe (I forgot the vanilla in the picture, ha!):
1 can coconut milk (I like Natural Value brand… it is pure coconut milk with no gums/thickeners, and it is in a BPA-free can!)
1 avocado
2-3 tbsp raw honey or other sweetener (adjust to taste)
5-7 drops Young Living Peppermint essential oil (adjust to taste)
1 tsp vanilla
1+ cups ice
Directions: Blend in Vitamix or blender until blended!!
That's it!!  So easy… I hope you enjoy it!  I'm sure we will be making this well beyond St. Patrick's Day!!
*Disclaimer:  The information on this website is based upon my research and personal use of Young Living Essential Oils. I am not a doctor. Statements, products, and techniques mentioned have not been evaluated by the FDA and are not intended to diagnose, treat, cure or prevent any disease.  Read the full disclaimer here.